Honorary Professor Yoshinori Ohsumi receives 2016 Paul Janssen Award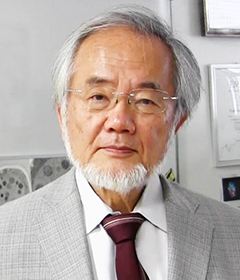 Yoshinori Ohsumi, honorary professor and leader of the Cell Biology Unit at Tokyo Tech, has been selected as the recipient of the Paul Janssen Award for 2016. The announcement was made on June 8 at the Biotechnology Industry Organization (BIO) convention in San Francisco.
The Dr. Paul Janssen Award for Biomedical Research is given to honor the work of an active scientist in academia, industry, or a scientific institute who has made a significant, transformational contribution toward the improvement of human health.
The award was given in recognition of Ohsumi's discoveries concerning the molecular mechanisms of autophagy, a process by which cells degrade their own organelles and which plays an important role in various cell events and diseases.
Comment from Honorary Professor Yoshinori Ohsumi
Dr. Paul Janssen was an innovation giant in the pharmaceutical industry, realizing many significant advances in medication. As a basic biologist, I started autophagy research 27 years ago aiming to elucidate the functions and mechanisms of the cell at the molecular level. From the beginning, I never expected that my research would spread to medical fields or to drug-discovery technology. So I am very surprised to have been selected for this award. However, I am pleased and grateful to have this fundamental work be recognized as important even in the medical and pharmaceutical fields.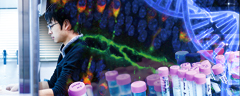 School of Life Science and Technology
—Unravel the Complex and Diverse Phenomena of Life—
Information on School of Life Science and Technology inaugurated in April 2016
School of Life Science and Technology

Schools, Departments, and Institute for Liberal Arts

Contact
Research Administration Center
Kawaguchi