Professor Seaborn has previously worked as a research fellow at University College London, the University of Tokyo, and RIKEN, joining Tokyo Tech as an Associate Professor in April 2020. Here, we ask her about her research to date and future aspirations.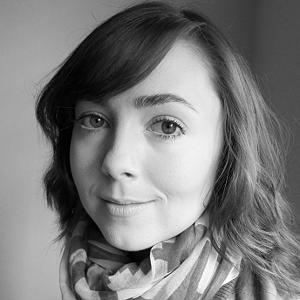 First of all, please tell us your specialty.
I specialize in the multidisciplinary field of Interaction Design (IxD). Grounded in ergonomics and psychology, my research has focused on attitude and behavior change methods realized through interactive agents, interfaces, and experiences that embrace human sociality and diversity. In particular, I've explored playful design strategies, gamification, and serious games for these purposes, primarily contributing to three application fields: (1) supporting the elderly and ageing societies, (2) fostering societal well-being, and (3) promoting personal betterment. Most recently, inspired by the global COVID-19 situation we find ourselves in, I've become interested in data literacy and methods to boost metacognitive resilience against misinformation and cognitive biases.
What do you think about Tokyo Tech students?
As a new hire, they're quite mysterious to me. (laughs)
What do you expect out of students working in your lab?
Students with a multidisciplinary background are well-suited for this lab. The work we do here typically involves a combination of critical thinking and problem solving, engineering and design skills, and mixed methods research with human subjects. Even so, I believe that students will develop a kind of "skill balance" over the course of studying in the lab. For example, even if your strong point is theory, you will end up developing complementary practical skills as well. With that in mind, I think that the most important points are flexibility, openness, and clarity of vision (in terms of personal and research aspirations).
Finally, please tell us about your future aspirations.
Broadly speaking, I would like to bring greater attention to the human factor, especially sociality. Not only enabling technology that is well-suited for human use, but also recognizing the social factor in the design of technology and the study of its effects. After all, technology does not exist without people, and we are social animals. As long as we don't take the human factor into account, we'll continue to run into major problems, such as what has happened with AI bias and the negative impact of using social media on personal well-being.
One of the main reasons I came to Japan was to help build bridges between the people working here and the international community of researchers and practitioners. I can imagine many fruitful intersections where we can learn from each other and participate in knowledge and technology exchanges. For instance, some countries have made great strides socially, such as in terms of supporting human diversity, while Japan continues to be a world leader at the forefront of technology innovation. I hope that the kind of work that I do, namely design for personal and societal betterment, will be able to connect international and Japanese researchers as well as create opportunities for research initiatives that contribute to the benefit of people worldwide.