Recent study by Kotaro Inoue Laboratory wins attention of US scholars and US Embassy in Japan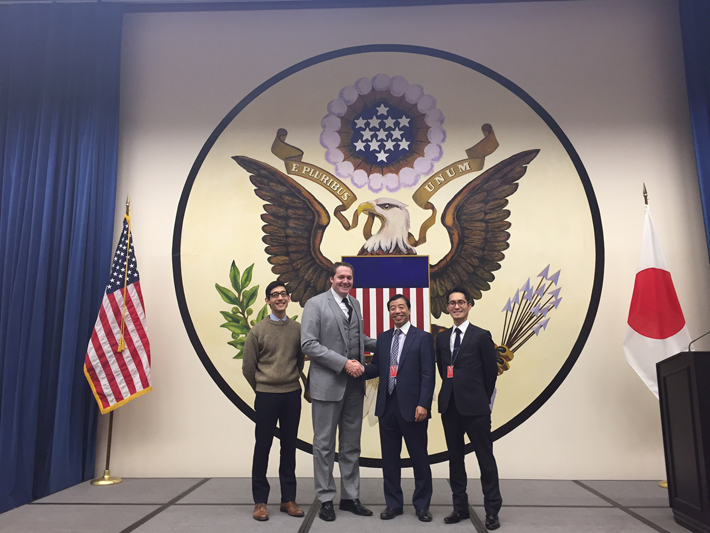 Recent US National Bureau of Economic Research Working Paper by Professor Kotaro Inoue, Assistant Peofessor Naoshi Ikeda, and former graduate student Sho Watanabe of Inoue Laboratory, titled "Enjoying the Quiet Life: Corporate Decision-Making by Entrenched Managers," wins attention from US scholars and is introduced by two websites related to Harvard University: Harvard Law School Forum and Harvard Business Review.
The paper analyzes detailed financial data of Japanese corporations and show that Japanese firms which are weakly monitored from stock market reduce their capital investment and research and development activities, and enjoy "Quiet Life". However, when the firms are additionally monitored by institutional investors and outside directors, they increase capital investment and research and development investment.
The study is introduced by the above websites that it has important lessons for corporate management in general and for reform of Japanese economy.
Professor Inoue and Ikeda were invited to US Embassy in Japan to discuss their study's implications for reform plan of Japanese corporate system.