2022 Yoshinori Ohsumi Fund for Fundamental Research Awarded to Two Researchers
Two researchers received the 2022 Yoshinori Ohsumi Fund for Fundamental Research, financial support from Tokyo Tech for researchers under the age of 40 engaged in fundamental research. A ceremony for awarding the recipients with their letter of selection was held on January 26, 2023.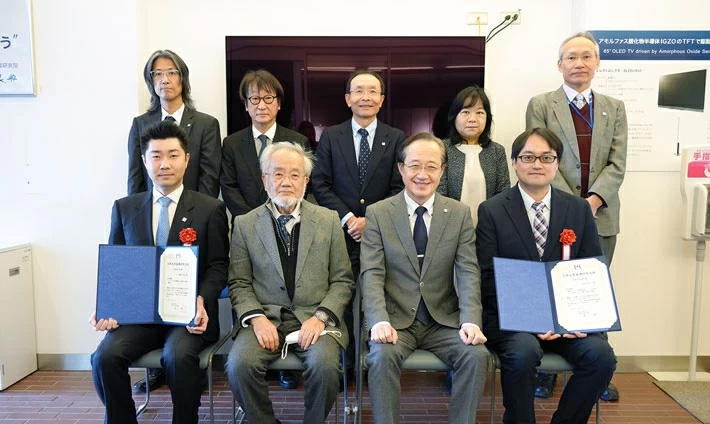 Yoshinori Ohsumi Fund for Fundamental Research is designed to provide research funds for exceptionally talented young researchers engaged in fundamental research that requires a long-term perspective. FY2022 was the fifth year of the grant, during which two researchers were selected from nine applicants.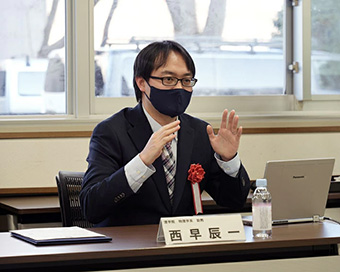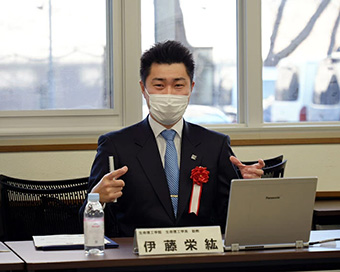 Overview of Yoshinori Ohsumi Fund for Fundamental Research
1.

Faculty, specially appointed faculty, and research staff employed by Tokyo Tech who are/were under the age of 40 as of April 1, 2022 and, in principle, will conduct the research on their own.

2.

The research must be fundamental research.
Research support period in principle, the support period is 1 year from the day research support begins. However, depending on the research plan, it is possible to apply for a 2-year period.
Amount of support available Up to 2.5 million yen for one research project. However, the amount of support is determined based on review, and may differ depending on the content of the research proposal.
FY2022 Grant Recipients
During the ceremony, President Kazuya Masu explained Tokyo Tech's support initiatives for fundamental research to the award recipients, and Honorary Professor and 2016 Nobel laureate in Physiology or Medicine Yoshinori Ohsumi delivered a congratulatory speech. The award recipients, President Masu, screening panel members including Executive Vice President for Research Osamu Watanabe, and Honorary Professor Yoshinori Ohsumi later enjoyed conversation during which they actively exchanged opinions regarding topics such as current research themes of the award recipients. Tokyo Tech will continue to support fundamental research, which is essential for the foundation of Japan.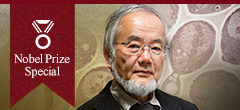 Learn more about Honorary Professor Yoshinori Ohsumi and his prize-winning research into the mechanisms of autophagy
Special webpage for 2016 Nobel laureate in Physiology or Medicine


Tokyo Institute of Technology iGEM is supported by Tokyo Tech Fund
Giving to Tokyo Tech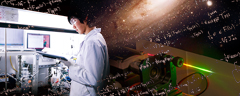 School of Science —Exploring the Truth and Creating Knowledge—
Information on School of Science inaugurated in April 2016
School of Science

Schools, Departments, and Institute for Liberal Arts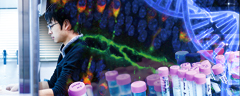 School of Life Science and Technology
—Unravel the Complex and Diverse Phenomena of Life—
Information on School of Life Science and Technology inaugurated in April 2016
School of Life Science and Technology

Schools, Departments, and Institute for Liberal Arts