From June 4 to August 8, 2019, Tokyo Tech welcomed 26 international exchange students to its Ookayama and Suzukakedai Campuses through the Institute's Summer Program, which annually provides students from leading overseas universities the opportunity to conduct short-term research projects under Tokyo Tech faculty supervision.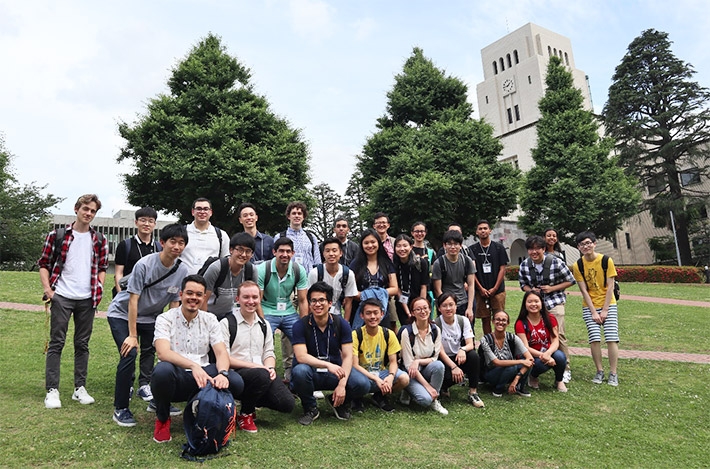 Project topics this year included robotics, traffic engineering, machine learning, sports engineering, and regenerative biology.
All Summer Program students participated in a compulsory Japan Studies course organized around lectures and site visits designed to provide exposure to topics such as disaster management, cutting-edge technology and products in contemporary Japan, and the history of Japan's industrial development. The course included visits to Nissan Motor Yokohama Factory and the Port and Airport Research Institute (PARI), where students observed the world's largest experimental wave flume and a simulation tank for underwater construction and survey work.
For those interested in supplementing their studies, an introductory-level Japanese language course, Survival Japanese, was also offered.
Comments from Summer Program participants and host faculty members
Experience at Kalman Laboratory
Olga Medrano Martin Del Campo
Undergraduate, Department of Mathematics, Massachusetts Institute of Technology
This program was a wonderful experience; I was part of an exciting project in knot theory regarding the coefficients of the Homfly polynomial. At the same time, I had the chance to discover Japan, a place that I always dreamed of visiting. I conducted my 10-week research project with Department of Mathematics Professor Tamas Kalman, who has been working on a combinatorial approach to understand patterns in the coefficients of the Homfly polynomial link invariant.
This was an exciting topic to focus on, as there was always something new and challenging to learn or work on. I learned a lot from the weekly meetings with Professor Kalman and the seminars I was able to attend. I also enjoyed the work done in the office with other mathematics students, who gave me valuable advice.
I enjoyed meeting many friendly Tokyo Tech students by joining student clubs and activities. I was also able to explore Japan with the other program participants, and with the other members of MISTI Japan MIT.
After these eventful weeks of research, I can say two things: I am really excited to continue my studies and research in mathematics, and I love Japan!
Tamas Kalman
Associate Professor, Department of Mathematics, School of Science
It was a great pleasure to host Olga for a summer research program. Her strong background and dedication allowed us to explore a topic that lies at the intersection of two very active fields, namely algebraic combinatorics (Erhart theory and M-convex sets) and low-dimensional topology (quantum knot invariants).
The results are as of yet partial, but very promising. It seemed to me that the program was successful in other regards too: it was heartening to see someone from that far away blend in the life of our department with ease, including my group of students, who got to host Olga at our seminar and even at one of our group dinners. Some of us attended her poster presentation at the end as well, which also made a great impression.
I hope that more talented young mathematicians like her will choose to visit Tokyo Tech in the future.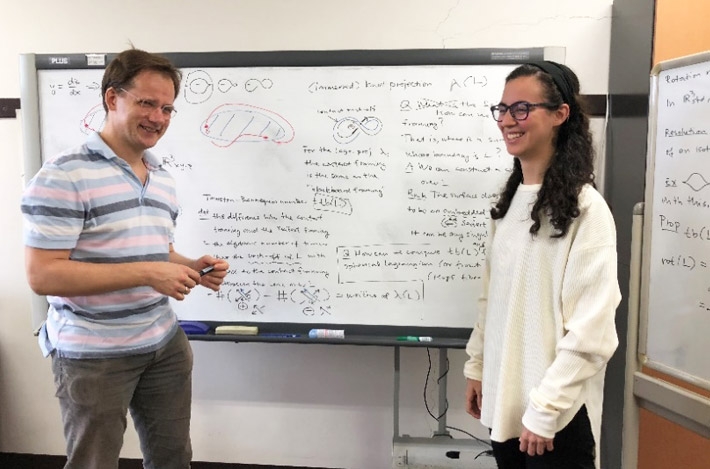 Experience at Kume Laboratory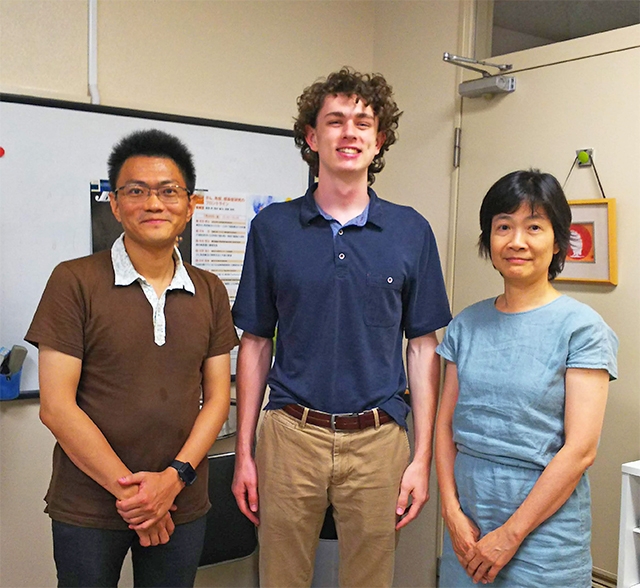 Cooper Lueck
Undergraduate, Department of Bioengineering, Rice University
I had the amazing opportunity of researching in Professor Shoen Kume

's lab, where I worked on the implementation of a novel cell culture device for stem cell applications. More specifically, I have been testing the device's capabilities for culturing cells in a CO2-free environment, preserving dormant cells at room temperature, and allowing the differentiation of these stem cells into pancreatic beta cells without the need for CO2 incubation. Hopefully my work will better inform new ways to culture and protect stem cells while minimizing resource usage.
Throughout this process, I had the privilege of meeting incredible people who have supported my research endeavors. They took the time to teach me the protocols necessary to be successful in the lab and also taught me how to navigate the culture of Japan.
Shoen Kume
Professor, Department of Life Science and Technology, School of Life Science and Technology
We are studying in vitro differentiation of human pluripotent stem cells to try to generate digestive tissues, namely the pancreas, liver, and stomach, from human induced pluripotent stem cells (iPSC). To realize regenerative medicine using hiPSCs, there is a need to optimize mass production of undifferentiated cells and modify the subsequent differentiation procedure to be best adapted.
Our Summer Program student, Cooper Leuck, tested the use of a device that is designed to be able to culture cells without needing additional CO2 or humidity. He diligently conducted research, learned to handle the hiPSCs, and investigated the conditions for culturing undifferentiated hiPSCs as well as have the cells progress through pancreatic differentiation in the device.
Despite the short 10-week period, Cooper was able to obtain good results and learned the techniques to handle and analyze the hiPSCs for differentiation molecular marker expressions. Besides conducting the experiments, he actively participated in lab seminars and communicated with our lab members. He gave a presentation in our lab seminar and discussed his work during this period.
We enjoyed his stay, and it was a wonderful experience to work with him.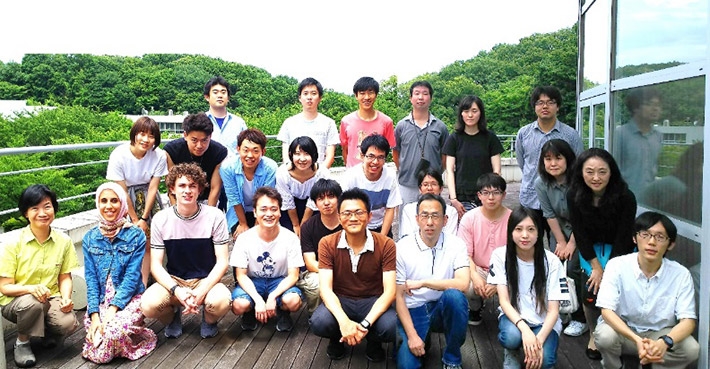 Best poster presentation award
On the last day of the program, participants gave poster presentations about their research experiences at Tokyo Tech. The People's Choice Award, based on votes from other program participants, host lab members, and Tokyo Tech faculty went to Hilina Woldemichael from Harvard University. Congratulations!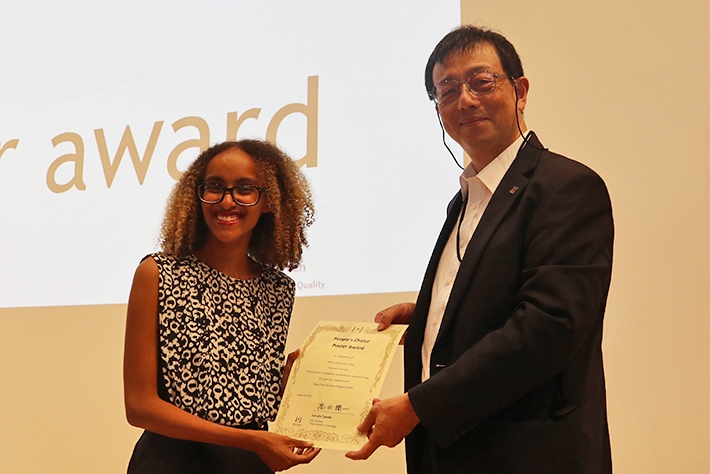 Experiences outside labs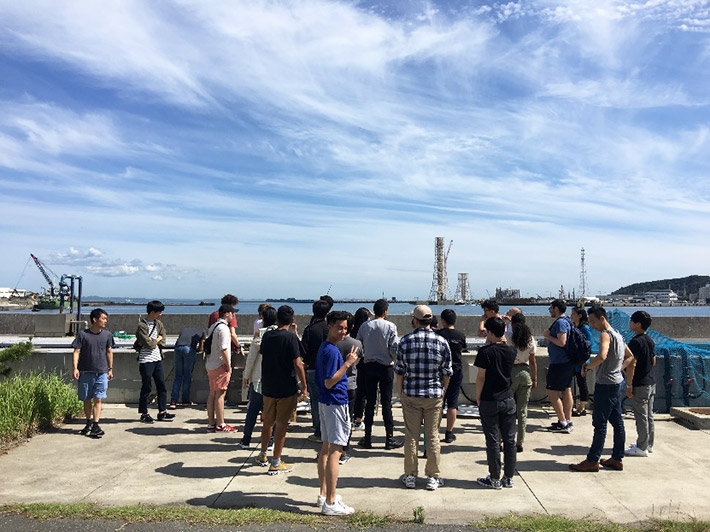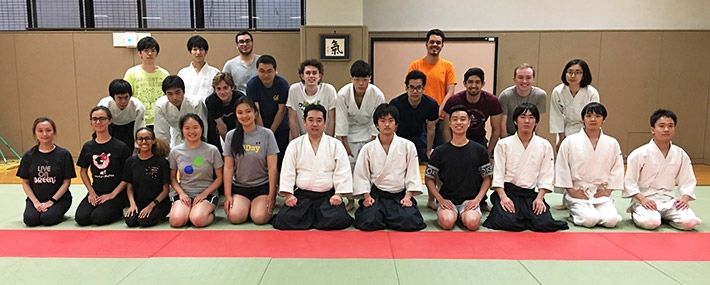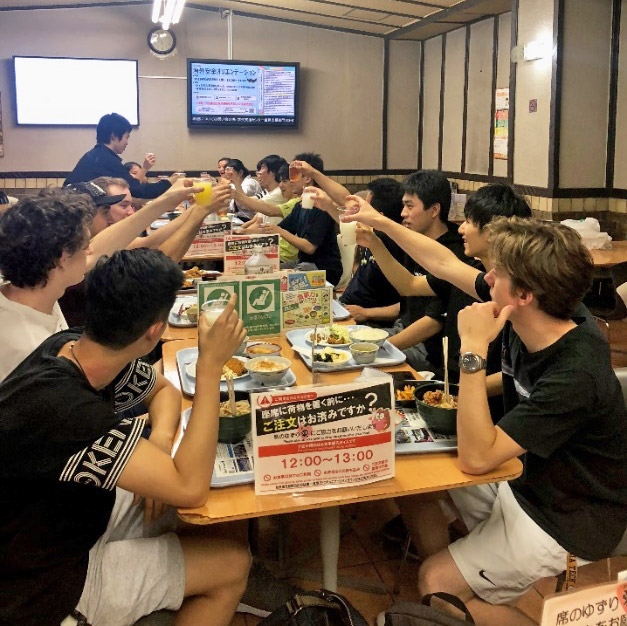 While at Tokyo Tech, participants enjoyed various extracurricular opportunities to learn about and experience Japanese culture. Summer Program students were invited to observe a martial arts demonstration by Tokyo Tech's Aikido club, experience a tea ceremony experience supported by local NPO Kissako, join a Star Festival celebration, engage in a confectionary workshop, participate in a home visit program with Tokyo Tech families, and engage in language exchanges through Tokyo Tech student group Action.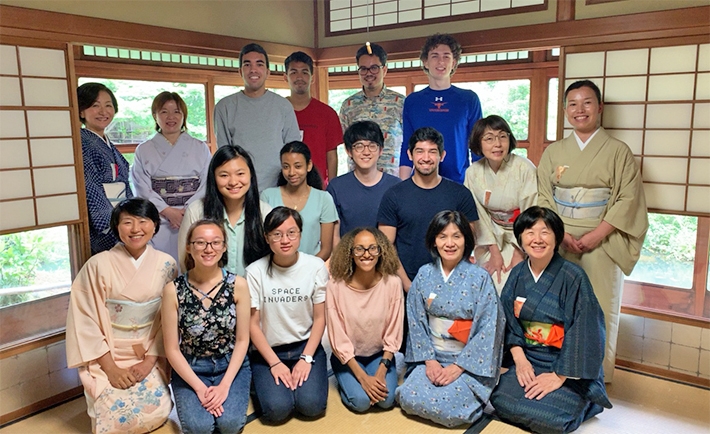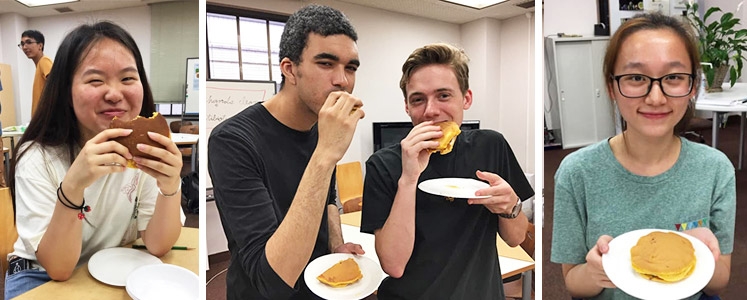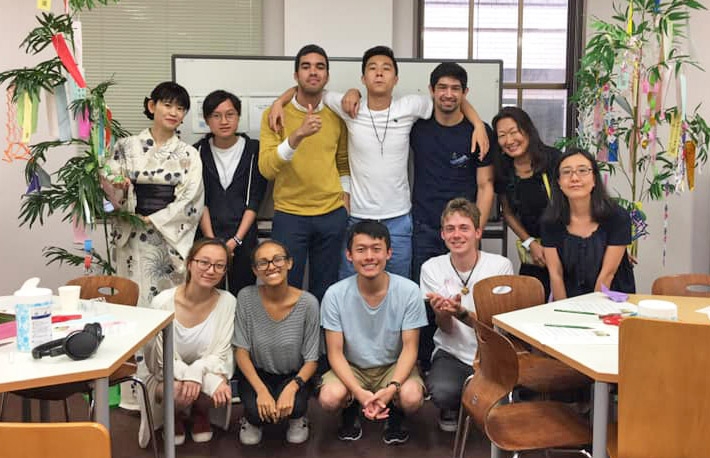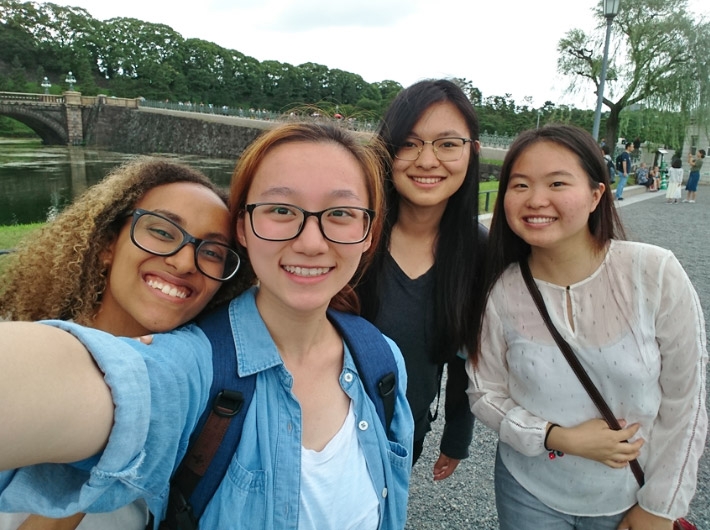 The Tokyo Tech Summer and Winter Programs are conducted as part of Tokyo Tech's Top Global University Project.