【Labs spotlight】 Asakura Laboratory
Enzymatic hydrogen production by photoenergy conversion
The Department has a variety of laboratories for Life Science and Technology, in which cutting-edge innovative research is being undertaken not only in basic science and engineering but also in the areas of medicine, pharmacy, agriculture, and multidisciplinary sciences.
This "Spotlight" series features a laboratory from the Department and introduces you to the laboratory's research projects and outcomes. This time we focus on Asakura Laboratory.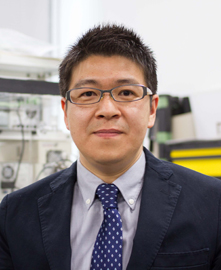 Life Science and Technology
Associate Professor Noriyuki Asakura

| | |
| --- | --- |
| Degree | PhD 2003, Tokyo Institute of Technology |
| Areas of Research | Bioelectrochemistry, Photochemistry, Bioenergetics |
| Keywords | Electron transfer, Redox proteins, Metalloenzymes, Bioinorganic chemistry |
| Website | Asakura Laboratory (Japanese) |
Research interest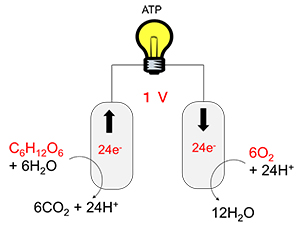 Electron transfer are elementary biological processes, and play an important role in various biological process. There is intense interest in understanding the ways in which life makes use of energy by engaging in electron transfer reactions. Biological energy productions are summarized in one of the fuel cell which interconvert chemical and electrical energy. The fuels are glucose from our meals every day and oxygen from breathing. Both of oxidation of glucose to CO2 and reduction of oxygen to H2O via 24 electrons generate the cell voltage of ca. 1 V.
A major focus is on an electron transfer reaction of enzymes and redox proteins related to the biological energy production. Our group use electrochemistry to control redox states of redox-active proteins and simultaneously use spectroscopy, quartz crystal microbalance, or probe microscopy to exploit the important and exquisite electron transfer reactions.
We also have interest in photoenergy conversion into fuels, are developing application of enzyme catalysis for energy production systems. Solar cells allow the energy of the sun light to be converted into electricity, but a major challenge that still remains is the photo-conversion into fuels. We have developed photoinduced hydrogen evolution system with hydrogenase which catalyze proton reduction.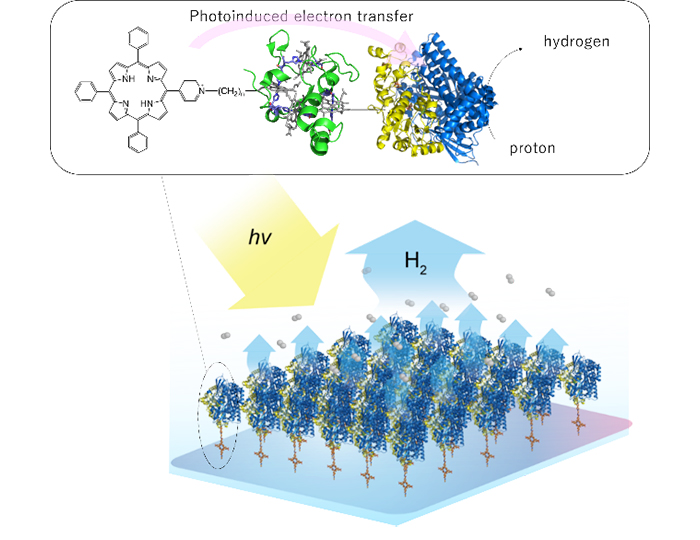 Research findings
Selected publications
[1] Shaw Nishizawa, and Noriyuki Asakura. Intramolecular electron transfer of [Ni-Fe]-hydrogenase monitored by spectroelectrochemistry with a porphyrin indicator. Chemistry Letters *2014 *43, 524-526
[2] Sim Sanghoon Noriyuki Asakura. Analysis of a high redox potential heme in tetraheme cytochrome c3 by direct electrochemistry. Electrochemistry Communications, 2013, 34, 161-164
[3] Eisuke Kobayashi Yo Hirose, Toshiaki Kamachi, Kenji Tabata, Ichiro Okura, and Noriyuki Asakura. Investigation of the key heme in cytchrome c3 to the electron pool effect by highly sensitive EQCM technique. Electrochemisty 2012 80 (5) 312
[4] Noriyuki Asakura, Ryohei Goto Toshiaki Kamachi, Ichiro Okura. Electron transfer from hydrophobic porphyrin to hydrophilic viologen via the photoexcited singlet electron transfer. Chem. Let., 38, 2009, 1200-1201
[5] Shin Iida, Noriyuki Asakura, Kenji Tabata, Ichiro Okura and Toshiaki Kamachi. Role of positive charge of lysine residue on cytochrome c3 for electrostatic interaction with hydrogenase. Journal of Porphyrins and Phthalocyanines, 11(1), 2007, 66
[6] Shin Iida, Noriyuki Asakura, Kenji Tabata, Ichiro Okura, and Toshiaki Kamachi. Incorporation of unnatural amino acid into cytochrome c3 and specific viologen binding to the unnatural amino acid. ChemBioChem, 7, 2006, 1853-5
[7] Noriyuki Asakura, Kara Mochizuki, Toshiaki Kamachi, and Ichiro Okura. Development of novel optical oxygen sensing system based on stationary T-T absorption. Measurement Science and Technology 17(6) 2006 1237-1241
[8] Noriyuki Asakura, Toshiaki Kamachi, and Ichiro Okura. Motion of redox molecule in solution monitored by highly sensitive EQCM technique. Research on Chemical Intermediates 32(3-4), 2006, 341-355
[9] Noriyuki Asakura, Toshiaki Kamachi, Ichiro Okura. "Direct monitoring of the electron pool effect of cytochrome c3 by highly sensitive EQCM measurements" J. Biol. Inorg. Chem, 9, 2004, 1007-1016.
[10] Noriyuki Asakura, Toshiaki Kamachi, Ichiro Okura. Application of electrochemical quartz crystal microbalance technique on direct monitoring of cytochrome c3 function as the electron pool during intermolecular electron transfer. Analytical Biochemistry, 314, 2003, 153-157.
*Find more about the lab and the latest activities at the lab site

(Japanese).