Yoshinori Ohsumi, 2016 Nobel laureate in Physiology or Medicine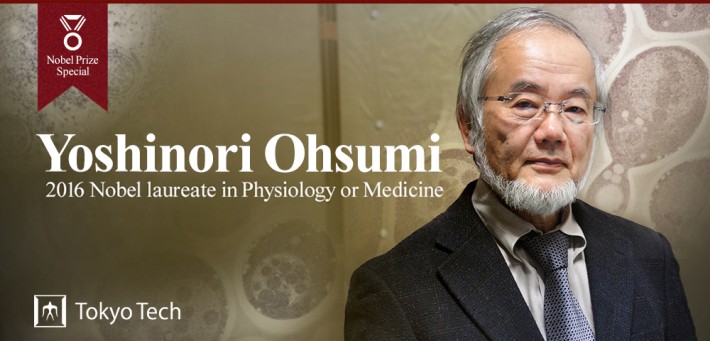 Honorary Professor Yoshinori Ohsumi was awarded the Nobel Prize in Physiology or Medicine for 2016. Learn more about Honorary Professor Yoshinori Ohsumi and his prize-winning research into the mechanisms of autophagy.
Since 2009, when Honorary Professor Yoshinori Ohsumi joined the Integrated Research Institute at Tokyo Institute of Technology, he has also served as Professor of the Department of Biological Sciences and the Department of Biological Information, the Graduate School of Bioscience and Biotechnology (the organization now known as the School of Life Science and Technology). Honorary Professor Ohsumi has contributed to the education of the Graduate School, and under his supervision, our graduate students have participated in autophagy research.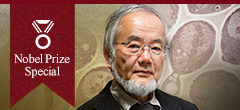 Learn more about Honorary Professor Yoshinori Ohsumi and his prize-winning research into the mechanisms of autophagy
Special webpage for 2016 Nobel laureate in Physiology or Medicine