LST Research Fellow Program Info Session
Date

Wednesday, December 2, 2020 and Wednesday, January 6, 2021
Time

10:00-
Venue

Zoom Web meeting

Wednesday, December 2, 2020, from 10:00

Wednesday, January 6, 2021, from 10:00
Contact

Life Science and Technology Group Administrative Division

E-mail : bio.adm@jim.titech.ac.jpLST Research Fellow Program Info Session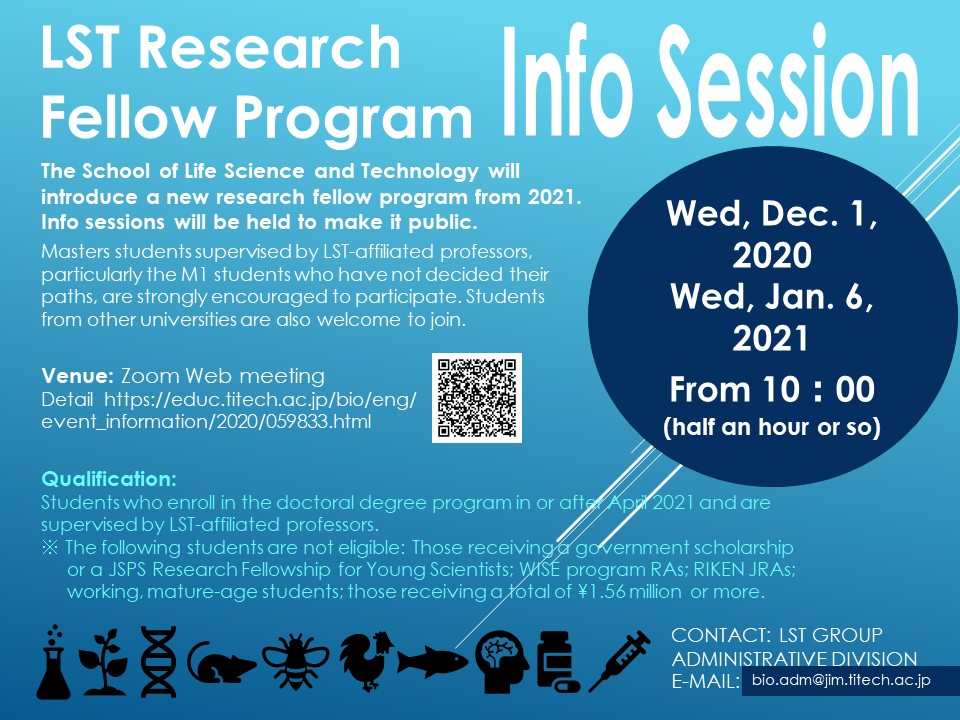 The School of Life Science and Technology will introduce a new research fellow program from 2021. Info sessions will be held to make it public.
Masters students supervised by LST-affiliated professors, particularly the M1 students who have not decided their paths, are strongly encouraged to participate. Students from other universities are also welcome to join.
For more details about the program, please take a look at the following Web page.
Update : November 11, 2020