Date

Tuesday, November 10,2020
Time

14:00-18:00
Venue

Zoom
How to apply

If you would like to participate, please apply from the following site.

※Event application is on a first-come first-served basis. Early application is advised.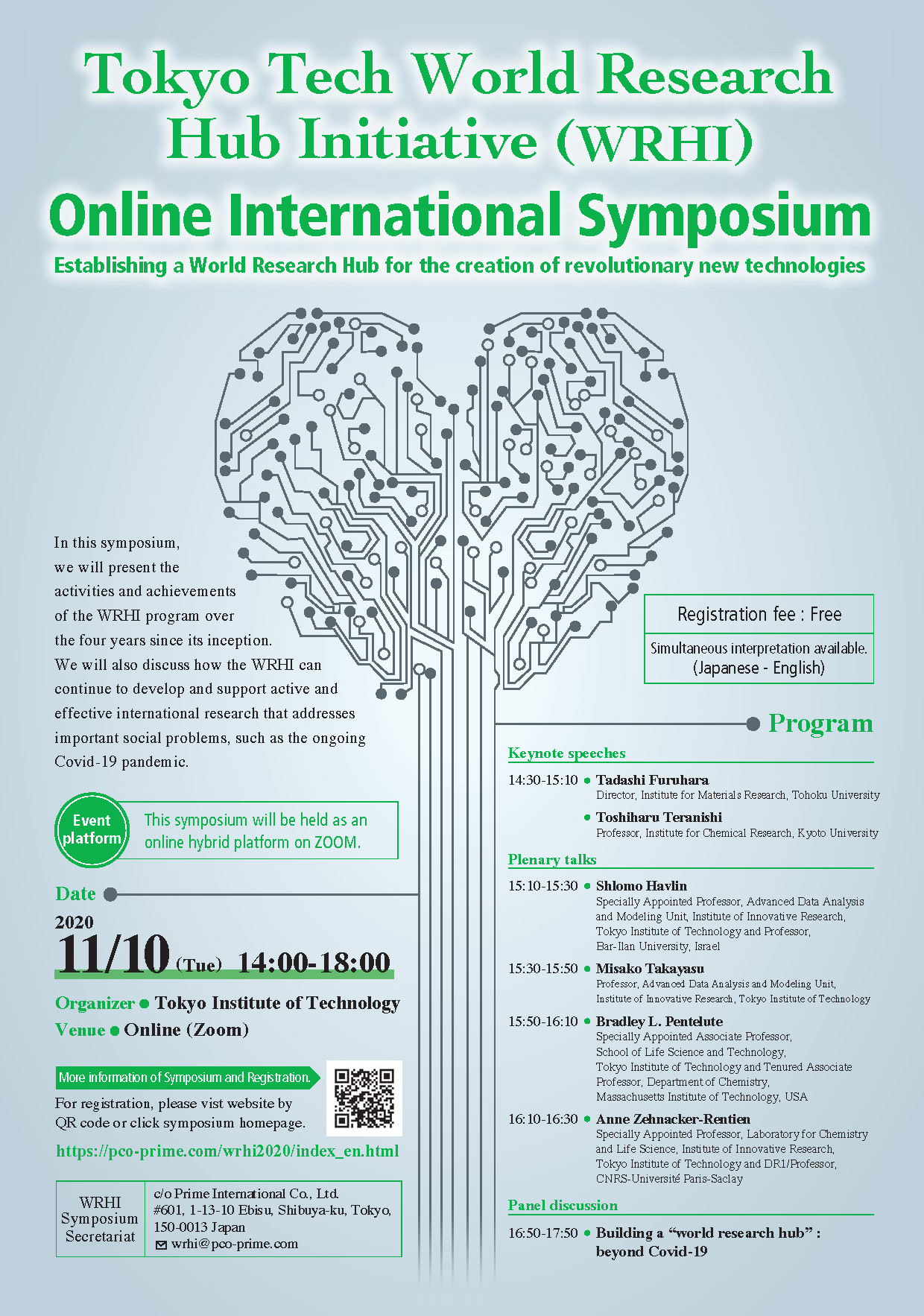 Purpose of the Symposium
The Tokyo Tech World Research Hub Initiative (WRHI) has been founded as part of the Institute for Innovative Research at Tokyo Tech. As part of our aim to establish an interdisciplinary 'World Research Hub,' the WRHI invites leading researchers from around the globe to conduct international collaborative research.
In this symposium, we will present the activities and achievements of the WRHI program over the four years since its inception. We will also discuss how the WRHI can continue to develop and support active and effective international research that addresses important social problems, such as the ongoing Covid-19 pandemic. We will hear about the International Joint Usage and Collaborative Research Center activities at Tohoku and Kyoto Universities, and will hold a panel discussion on how international collaboration can addresses the social needs of our age, with panelists including international researchers taking part in our program. We hope you enjoy the 2020 Tokyo Tech WRHI International Symposium.
Update : October 19, 2020