Date

Saturday, May 12 & Sunday, May 13, 2018
Venue

Suzukakedai Campus
Notes

(Open campus will be from Friday, May 11 to Sunday, May 13.)
Contact

General Affairs Group, General Affairs Division,
Suzukakedai Campus Administration Office
E-mail : suzu.som@jim.titech.ac.jp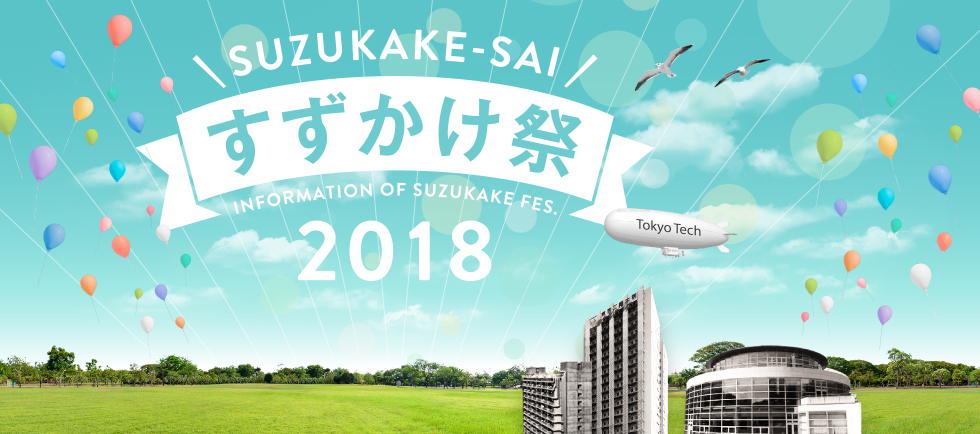 Suzukake Festival will take place at the Suzukakedai Campus of Tokyo Tech on Saturday, May 12 and Sunday, May 13.
The festival features a wide variety of interesting and informative events. The excitement includes 50 open laboratories and an open house at the campus museum and library as well as concerts, juggling, a photo exhibition, a stamp rally, and collaborative events with Joshibi University of Art and Design. In addition to the return of last year's popular science class for children, hosted by Tokyo Tech Alumni Association (Kuramae Kogyokai), two student associations will also hold science experiment classes at the festival.
During the open campus – from Friday, May 11 to Sunday, May 13 – conveniently scheduled on the same weekend as the festival, Tokyo Tech will host introduction sessions for graduate programs as well as individual schools and departments. This will be a great chance for anyone who might be interested in studying at the Institute to learn about its academic and student life. Current students and faculty members will also be available to answer any questions visitors might have.
Come visit Suzukakedai Campus for a fun-filled weekend in May! We look forward to welcoming members of the local community, science enthusiasts, students preparing for college entrance exams, and other high school and university students.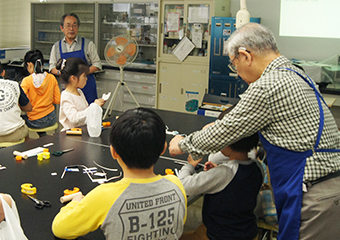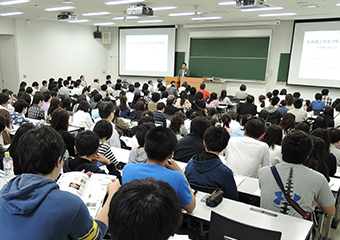 Details