Tokyo Tech student wins regional kendo contest
Second-year Materials Science and Engineering student Kaisei Saito has won the men's individual category at the 67th Tokyo Regional Kendo Contest for National and Public Universities held on Ookayama Campus on June 1.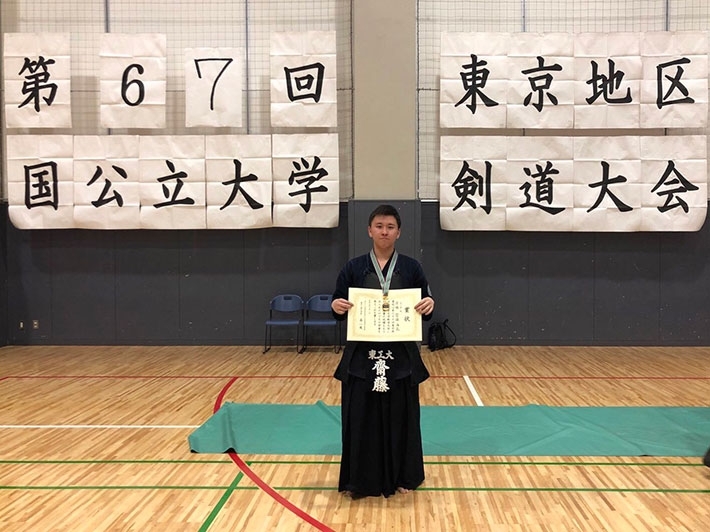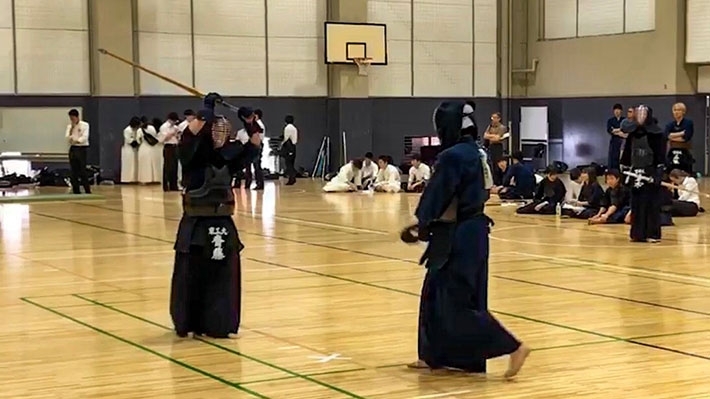 This contest consists of both group and individual categories, with three students each from 10 universities participating in the men's individual category.
Comments from winner and Kendo Club captain Kaisei Saito
I am delighted to have won this competition. Being eliminated in the second round of the men's group category was very disappointing, but as captain, I am relieved that I achieved this result individually.
This year's contest was hosted by Tokyo Tech on Ookayama Campus, and thanks to everyone's cooperation, everything went smoothly. I would like to thank all the faculty members, judges, and alumni who contributed to the success of the event.
As a student, I study in the Materials Science and Engineering department, where the content of the lectures is slowly getting more difficult. I will continue to seek a balance between my studies and kendo, and as a united team, we will continue to practice with the next big tournament in our sights.
Tokyo Tech Kendo Club
The Tokyo Tech Kendo Club currently consists of 10 students, most of whom study at the bachelor level. Club members train together regularly with two goals in mind — participating in the Kanto University Kendo Federation All-Japan Championships and winning the Nationwide Judo and Kendo Competition for National Technical Schools.