A team of Tokyo Tech students has won the Japan finals of the Chartered Financial Analysts (CFA) Institute Research Challenge 2022-2023, the only global financial competition in Japan in which undergraduate and graduate-level students compete in corporate analysis and stock evaluation. The finals were held on December 3, 2022 at the facilities of SMBC Nikko Securities Inc. in central Tokyo.
The CFA Institute Research Challenge is a global finance competition in which students utilize corporate finance theory to analyze companies and compete for excellence in their research and analysis. Participants, who are guided by professional analysts who actually analyze companies and stock fund managers who make investment decisions, are often students from around the world who aim to be future leaders in finance.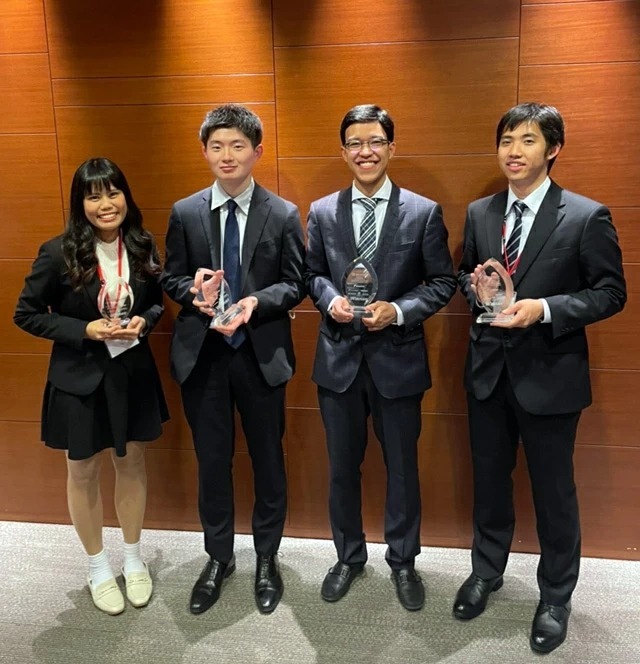 Twenty-six teams from prominent universities in Japan participated in the 2022-2023 competition. Initially, each team was asked to analyze Daikin Industries, Ltd., headquartered in Osaka and led by CEO Masanori Togawa, and to submit their analysis report in English. The top eight teams in the document review process advanced to the Japan finals, during which they gave presentations in English and participated in a question-and-answer session. The Tokyo Tech team, advised by Associate Professor Kyoko Nagata and mentored by Motoki Matsuzawa of Asset Management One Co., Ltd., placed first in the document review, received high marks for their presentation and Q&A session, and won the overall competition. This is the second time for Tokyo Tech to win the national competition after a victory in 2013.
The Tokyo Tech team will represent Japan in the Asia-Pacific sub-regional competition to be held in March. If their success continues, they will then advance to the Asia-Pacific regional competition to be held in April, followed by the global final in May.
Tokyo Tech team members
Sou Sorita

, 1st-year master's student, Industrial Engineering and Economics

Takumi Sato

, 1st-year master's student, Industrial Engineering and Economics

Yasser Apriliano Yosandi

, 2nd-year master's student, Industrial Engineering and Economics

Ornida Kraiwuttianant

, 2nd-year master's student, Industrial Engineering and Economics
Comments from team members
Sou Sorita
The theme of this competition is the unanswerable question of which investment decision should be made on Daikin stock — buy, sell, or hold. The important point here is to creatively draw the team's story, compare that story with the capital market, and express logically and simply why the stock price we calculated is correct, i.e., why the capital market misunderstands the situation and why there is a gap between the theoretical stock price and the current stock price.
We were able to win this challenge by leveraging our strength in diversity. In other words, we were able to work together with a diverse group of people of different nationalities and skill sets, making use of and respecting each other's strengths. In addition, we could not have achieved this victory without the cooperation of Dr. Nagata, our mentor Mr. Matsuzawa, and other Tokyo Tech faculty members. I would like to express my gratitude once again. Next time, I would like to devote myself to becoming the first Japanese champion of the Asian competition.
Takumi Sato
I am very happy to have won this prestigious competition. I believe that we would not have won without the cooperation of the team members, Dr. Nagata, our mentor Mr. Matsuzawa from Asset Management One Co., Ltd., and many other people who were involved. We are very grateful. I am also grateful to CFA Society Japan for organizing this competition.
Through this contest, I was able to learn the difficulty and depth of investment decisions. In order to predict future stock prices, it is necessary to make predictions about the future market, economy, and politics, which no one knows yet. In order to make such predictions, we collected and analyzed a lot of data, including corporate data and market data. This process was very difficult, but at the same time a great learning experience. Once again, I would like to thank everyone involved in this competition.
Yasser Apriliano Yosandi
It was such an honor to represent Tokyo Tech and be awarded as the national winner in the prestigious CFA Research Challenge 2022-2023. I am grateful to Dr. Kyoko Nagata and our mentor Motoki Matsuzawa for the opportunity, support, and advice, as well as our collaborative and self-motivated team members who worked hard on the research. We also received insights from many people we encountered along the way.
The competition framework has been revised since COVID-19 to include ESG as a major consideration in equity reports, which challenged us to think deeply. We were able to apply our knowledge in the practical application of sell-side equity investment and learn directly from esteemed judges who are experts in the industry. One of the strengths of our team that I would like to highlight is our diversity. I am excited to bring a fresh perspective to the Asia-Pacific regional round and see what the next levels have in store for us in 2023.
Ornida Kraiwuttianant
The CFA Institute Research Challenge (CFAIRC) gave me a taste of the financial world, which I had never tried. We were required to make a recommendation to buy, sell, or hold Daikin Industries, Ltd. So, it was necessary to consider all facets of the company, such as business profile, an overview of the industry, and competitiveness. Since the amount of work and time are significant constraints in this competition, we carefully arranged a working timetable for consistently having meetings, discussions, and revision sessions for the four months. Indeed, this contest was tough, but I received memorable and valuable experiences practicing business, finance analytics, and consultation with professional mentors in the financial sector.
On the competition day, we made a 10-minute presentation and 10-minute Q&A. There were eight participating teams, and many mentors and recruiters. Personally, I felt that this event and a reunion party for people in finance were alike, and it was a fantastic opportunity to meet peer students and talk to managing directors or even C-level officers from corporations. Moreover, CFAIRC organizers always keep in touch during and after the competition. And, as a winner, they will provide us with a training session to prepare for the following round. I am excited and ready to dig more deeply into the financial field and meet other fellows around the globe in the next stages.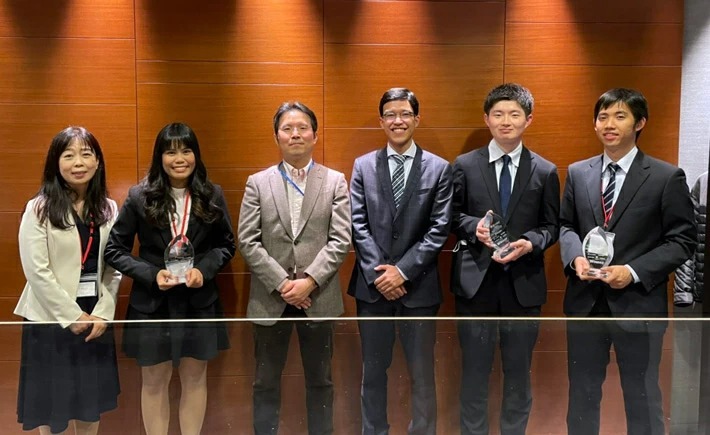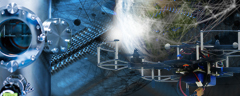 School of Engineering
—Creating New Industries and Advancing Civilization—
Information on School of Engineering inaugurated in April 2016
School of Engineering

Schools, Departments, and Institute for Liberal Arts