School of Life Science and Technology founding ceremony held
Tokyo Tech's School of Life Science and Technology held a ceremony to celebrate its founding on May 31 at the Suzukakedai Campus.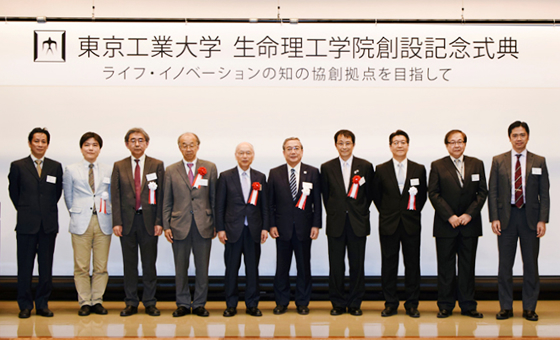 After greetings from Tokyo Tech President Yoshinao Mishima and the school's Dean Hisakazu Mihara, the roughly 110 participants heard congratulatory speeches by Professor Emeritus and former Tokyo Tech President Masuo Aizawa, currently a Japan Science and Technology Agency adviser, President Kyosuke Nagata of the University of Tsukuba, and Yoshiaki Tsukamoto, executive director of the Japan Bioindustry Association.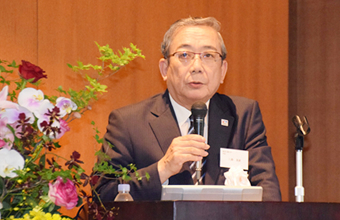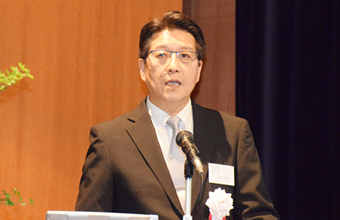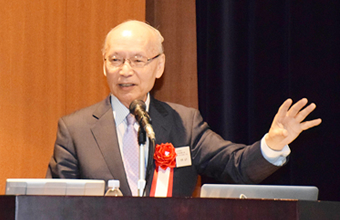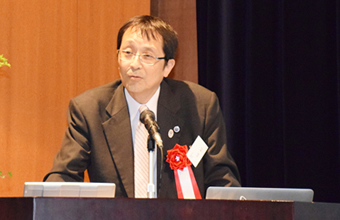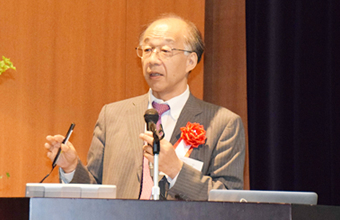 Two commemorative lectures followed. Professor and Associate Dean Hiroyuki Ohta spoke about new life science and technology emerging from plant lipidomics. Professor Yuki Yamaguchi then held a lecture on research into drug discovery at the School of Life Science and Technology.
At the post-ceremony gathering, celebratory speeches were given by Mr. Fumio Honbo, executive director of the Tokyo Tech Alumni Association, CEO Hiroyuki Okada from Innovations and Future Creation Inc., and Haruhisa Sakurai, president of Cosmo Bio Co., Ltd. Tokyo Tech's Executive Vice President for General Affairs and Finance Masayuki Shibata and former Dean Mitsuo Sekine also spoke. In addition to marking the opening of the new school, the event was also an excellent occasion to further deepen ties between industry and academia.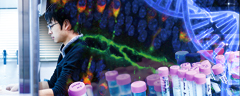 School of Life Science and Technology
—Unravel the Complex and Diverse Phenomena of Life—
Information on School of Life Science and Technology inaugurated in April 2016
School of Life Science and Technology

Schools, Departments, and Institute for Liberal Arts