"Department of Industrial Engineering and Economics Working Paper 2016-2" is now available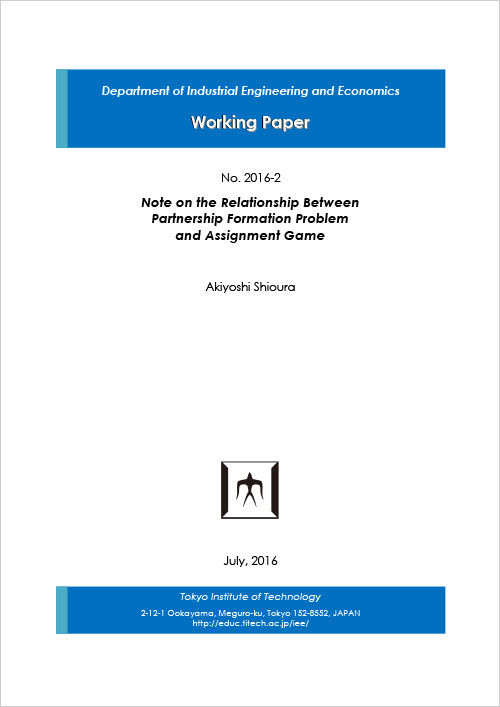 Department of Industrial Engineering and Economics issues the series of Working Paper to highlight our recent research activities.
The latest issue, 2016-2 features Akiyoshi SHIOURA's "Note on the relationship between partnership formation problem and assignment game".
Title of original paper

Note on the Relationship Between Partnership Formation Problem and Assignment Game

Author

Akiyoshi Shioura

Abstract

We discuss the partnership formation problem introduced by Talman and Yang (2011), which is a generalization the classical assignment game. We show that the partnership formation problem can be reduced to the assignment game in some sense; more precisely, we show that using an equilibrium in a certain assignment game, we canfind an equilibrium in the partnership formation problem (if it exists). Based on this, we devise an algorithm to compute an equilibrium of a partnership formation problem. We also show that our algorithm can be seen as a generalization of the one by Andersson et al. (2014a).
Following issues of Working Paper will appear as soon as available.