Professor Toshihiro Osaragi of Tokyo Tech's School of Environment and Society recently shared his views on regional disaster prevention on 4Tech, a technology and innovation program produced by BBC News Arabic.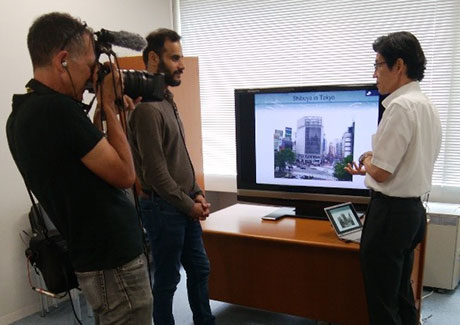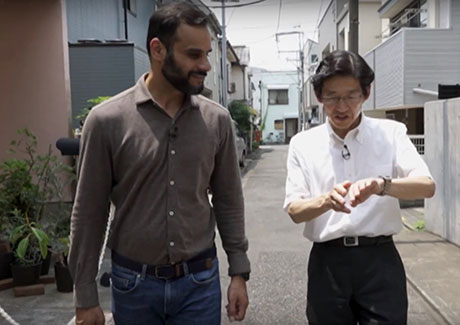 Osaragi is working to elucidate the regularities existing between various environmental factors in architecture and urban spaces, and the behavior of people. By systematizing these regularities, he aims to contribute to regional plans for disaster prevention, thereby creating safer, more secure, comfortable living environments.
If a powerful earthquake strikes the Tokyo metropolis, some 800 simultaneous fires are expected to break out in multiple locations, according to the Damage Estimates in Tokyo Due to an Earthquake Directly Hitting Tokyo

by the Tokyo Metropolitan Government. To minimize the damage caused by such a disaster, immediate and continuing responses to emergency calls must be coupled with on-site strategic judgements to identify fires that can spread quickly. This way, limited resources can be prioritized and deployed efficiently.
During his interview, Osaragi spoke about a new disaster information sharing system that supports strategic firefighting activity. Under normal conditions, a fire engine can access a fire site in an estimated 2.1 minutes, but in case of a big earthquake, this can increase to 8.6 minutes —four times longer— due to roadblocks caused by collapsed buildings. With the use of the new system, however, Osaragi was able to simulate a fire engine arriving at the site in 2.4 minutes.
The system can also collect live disaster information provided through smartphones in a cloud server, which is shared on Google Maps in real time. If transportation comes to a standstill, people stranded in urban areas can access information on conflagrations, collapsed buildings, closed roads, damaged bridges, and other risks before deciding whether they should walk home or try to seek shelter elsewhere.
To conclude, Osaragi introduced the streetscape around Ookayama Campus, where road renovations have resulted in more open spaces, or setbacks,* which allow emergency vehicles to passing through more effectively.
The minimum distance which a building or other structure must be set back from a road. According to the Building Standard Law in Japan, if a road has a width of less than 4 meters, construction of buildings, gates, or fences within a horizontal distance of 2 meters from the center line of the road is not permitted. In case of renovations, setback is necessary from the actual site boundary in order to secure an effective width for disaster prevention.
Comments from Professor Osaragi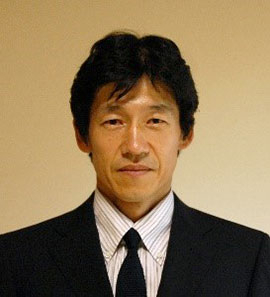 It seems that reports and news on natural disasters never stop. There are many types and scales of natural disasters affecting people, and the risk of multiple hazards is often a reality. Particularly in quake-prone Japan, science and technology that can advance earthquake disaster prevention plans is a consistently pertinent research topic. I hope this study will contribute to improving disaster response abilities across the world, and not just in Japan.
About the program:
Title:

Japanese technology reduces fire site access time - 4Tech (in Arabic)

Source:

BBC News Arabic, also available on YouTube

Published on:

August 25, 2018
The British Broadcasting Corporation (BBC) is one of the world's leading public broadcasters, providing news, educational contents, and entertainment programs across the UK and the world on radio, on television, and online. 4Tech is a weekly flagship program that highlights the latest innovation and technology around the world through exclusive interviews. It airs on London-based BBC Arabic, one of the leading TV news channels in the Middle East and North Africa.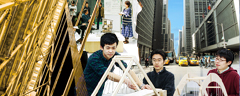 School of Environment and Society
—Creating Science and Technology for Sustainable Environment and Society—
Information on School of Environment and Society inaugurated in April 2016
School of Environment and Society

Schools, Departments, and Institute for Liberal Arts