Tokyo Institute of Technology has selected two teams for the 2022 Interdisciplinary Research Support for Scientists Program, which supports research that transcends individual fields.
This support program aims to promote interdisciplinary research that leverages the diversity of research fields at the Institute, and provides funding for research teams that traverse boundaries. Support is not limited to cases in which the research areas are different, but also cases where the creation of innovative knowledge and expertise that go beyond existing academic disciplines can be expected by combining different technologies and methods. The program was established in 2018 using the Tokyo Tech Fund.
In 2022, which marks the program's fifth year, there will be two teams — one team headed by Associate Professor Keigo Arai of the Department of Electrical and Electronic Engineering, School of Engineering, and another headed by Associate Professor Takuya Oki of the Department of Architecture and Building Engineering, School of Environment and Society. Six people in total were selected.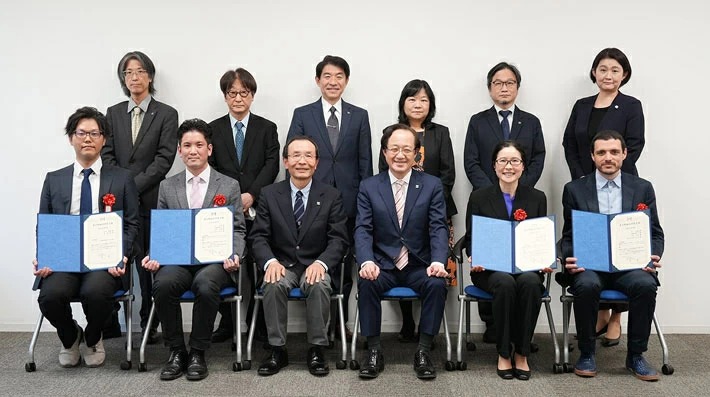 FY 2022 Interdisciplinary Research Support for Scientists Recipients
Pioneering Nanoscale Materials Science under Extreme Conditions
Developing an Evidence-based Design Method for English-Language Noh Drama, Based on Psychophysiological Analysis of Audience's Response
On March 7, the award ceremony was held face-to-face for the first time in three years at the meeting room of the Institute Library. After an introduction of the research by the selected teams, President Kazuya Masu, Executive Vice President for Research Osamu Watanabe, Executive Vice President for Diversity, Equity, and Inclusion Kaoru Kuwata, Vice President for Public Engagement Shigeru Hioki, and Dr. Naoto Otake, Director-General of the Institute of Innovative Research, and others met and actively exchanged opinions.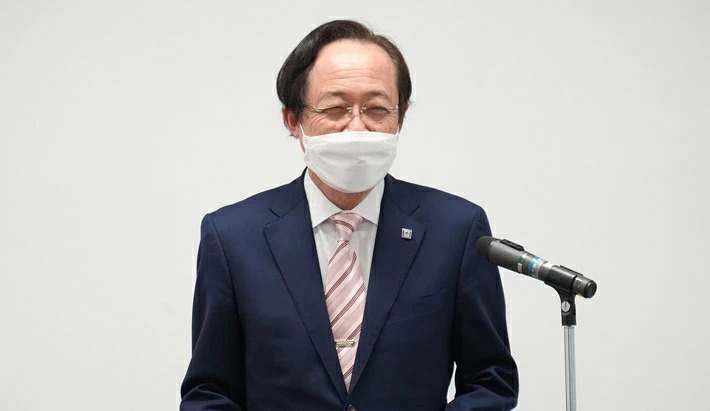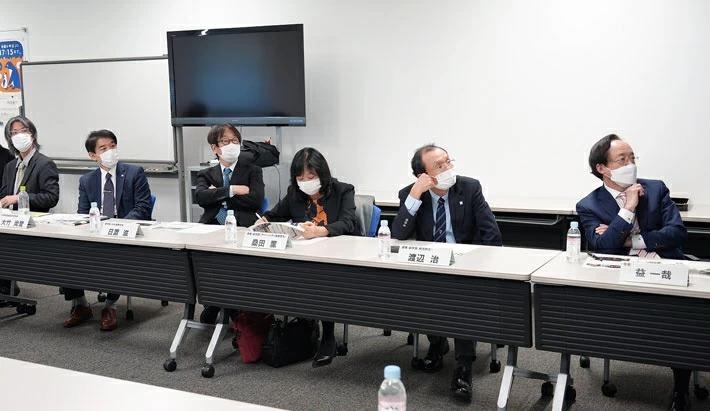 Research overview by Associate Professor Keigo Arai's team
Pioneering nanoscale material science under extreme conditions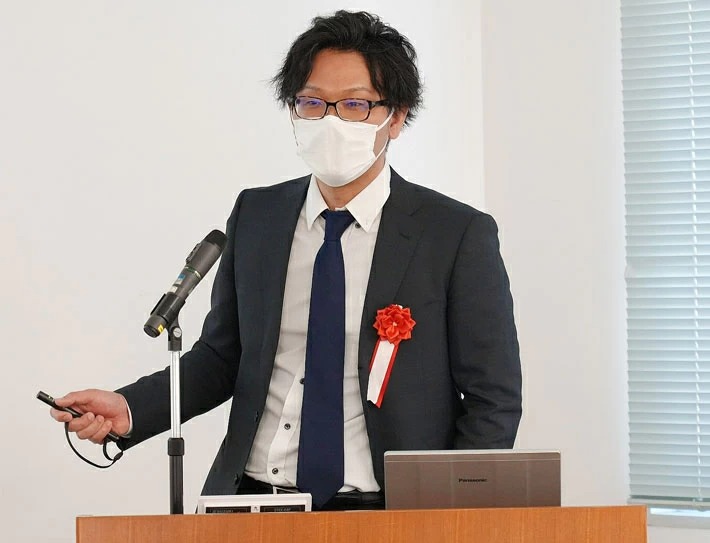 How far will the horizon of human perception extend in the future society thirty years from now? This horizon is determined by how much information can be sensed from the world. Sensing is a technological field undergoing explosive development due to the recent rise of IoT and accompanying aggressive investments in various countries. However, most of the information obtained with today's sensing technology naturally relates to human experience, at the macroscale and at normal temperatures and pressures. However, there are vast areas to be found in natural phenomena such as earthquakes, volcanoes, space, and the ocean floor, and in industrial contexts such as high-pressure machinery and high-temperature blast furnaces, that human perception is yet to reach. We will combine quantum sensors with technologies that realize extreme conditions to create next-generation sensors that can "see" into such currently obscure areas. We wish to expand the scope of joint research with a view to applications of next-generation sensors, from fundamental sciences such as high-pressure room-temperature superconductivity, the earth's interior, and solid-state battery chemistry to industrial implementations such as chemical plants and ocean bottom infrastructure.
Research overview by Associate Professor Takuya Oki's team
Developing an Evidence-based Design Method for English-Language Noh Drama, Based on Psychophysiological Analysis of Audience's Response
Although English-language Noh is based on traditional techniques and structures of Noh, the impressions received from the same gestures, music, and chants may differ significantly from person to person because of the diversity of both the audience's and performers' attributes and backgrounds. In this study, we analyze video data and 3D scan data of the performers' movements, music, and chants recorded and measured during English-language Noh workshops, as well as physiological data (perspiration, heart rate, eye movement, etc.) and psychological evaluation questionnaire data of the audience. Then, we quantitatively clarify the effects of the stage design and staging of English-language Noh plays on the audiences. Next, we conduct a preliminary study for effective and efficient staging and stage design using the obtained findings as evidence. Furthermore, we construct a virtual space in which English-language Noh can be experienced in VR (Virtual Reality) based on the performer's recorded and measured data, and compare how audiences feel in the real and VR spaces. In addition, we present findings and technical issues regarding the possibility of using digital archives to contribute to the transmission of traditional performing arts.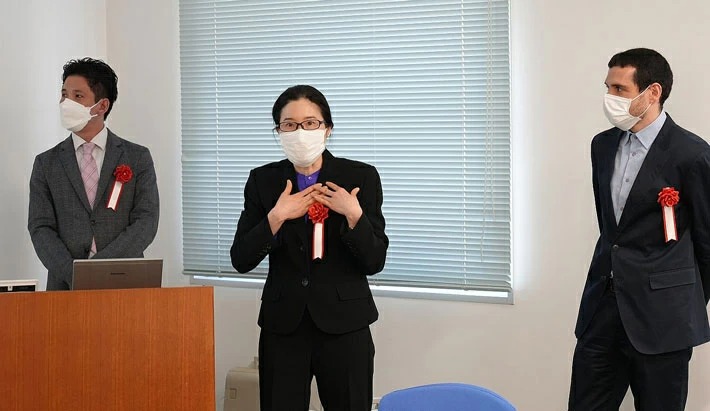 This project is supported by Tokyo Tech Fund
Tokyo Institute of Technology Fund

Contact
General Administration Group, Research Planning Division, Research Promotion Department
Email ken.award@jim.titech.ac.jp
Tel +81-3-5734-3805