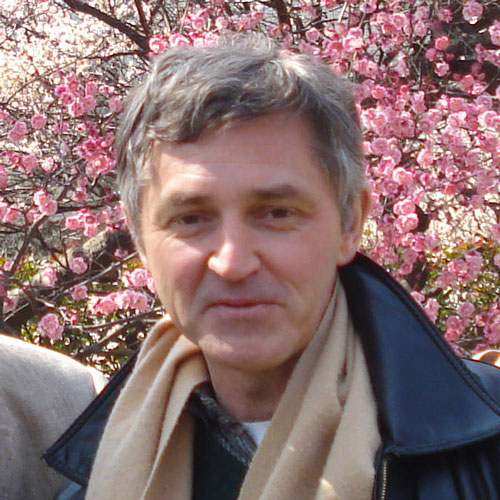 This lecture focused mainly on the influence that musical performances by Japanese who resided in Australia during the White Australia Policy had on their relationship with Anglo-Celtic society and other ethnic groups. At the same time, he compared potential similarities between these Japanese and newcomer immigrants in Japanese society today. The immigrants in Japanese society today have been engaged in music for various purposes; however, Japan is a "mono-cultural" society that does not recognize them as immigrants. Increase of foreigners in Japan is seen as a "threat" to racial and cultural integration, causing widespread anxiety within society.
In Australian society before World War II, a putatively monoracial society of "Caucasian" majority, racial hierarchy was taken for granted. Professor de Ferranti lectured about the role of music (singing, playing musical instruments, and dancing) for Japanese and their relationship with other ethnic groups during that time. Little of the musical activities of that era and environment have been introduced to the current generation of Australians and Japanese. As with many scars left by the war, the history of Japanese in Australia was spilt in half, and the prewar half has been forgotten.
Roughly speaking, Japanese immigrant communities in Australia were divided into two types; the working class men who were employed in companies harvesting marine products in northern Australia, and the middle class and elite people who worked for trading companies in Sydney. The presentation was based on photographs and documents (newspapers, diaries, etc.) that showed us the conditions of these communities. In the northern part of the continent, European ethnic groups were always in the minority compared to the indigenous Aborigines, Torres Strait Islanders, and Asian peoples. Because northern Australia had a labor shortage, immigration policies were more flexible than in other regions. For this reason, Japanese men working as divers skilled in harvesting pearlshells and other dangerous marine work, and other Japanese whose labor supported the divers, were exempted from many of the anti-immigrant restrictions of the White Australia Policy, and could live in northern towns such as Broome, Darwin, Thursday Island, and Cairns.
According to the photographs and documents, it seems that music and dance performed publicly in the local community of Japanese in northern Australia derived from Japanese traditions and popular music of the time. On the other hand, there were no such ethnically marked performances in Sydney, where Japanese strived to show themselves to be international and cosmopolitan by performing classical as well as popular Western music, and Western-style social dance. This was part of their strategy to prove themselves to be non-Westerners who could assimilate into Australian society to the extent that urban Australians would not think of them as 'Asians' subject to the White Australian Policy.