Tokyo Tech launches new Japanese civil law MOOC on edX
In July 2019, Tokyo Tech launched Basic Japanese Civil Law

, the tenth MOOC* developed by the Institute since it joined the edX platform in October 2015.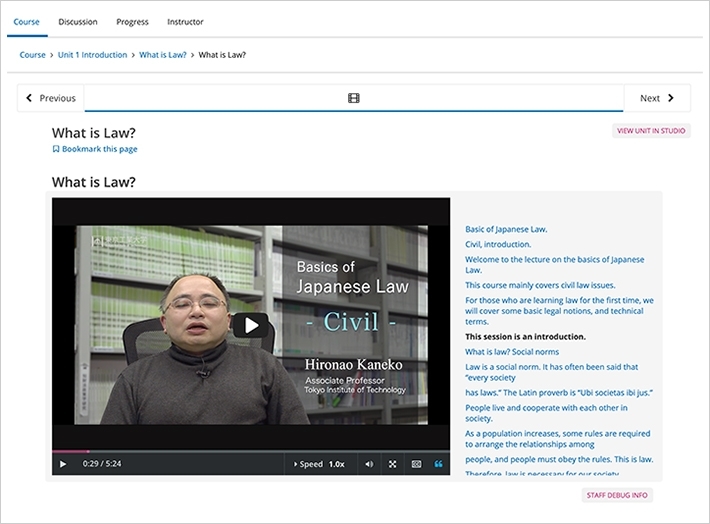 Basic Japanese Civil Law covers contracts, property, labor issues, family disputes, and other topics from the perspective of Japanese law – all in English. The MOOC aims to offer helpful content to English speakers living or planning to live in Japan under the guidance of School of Environment and Society Associate Professor Hironao Kaneko and Tokyo Tech's virtual learning assistant Sakura Ookayama.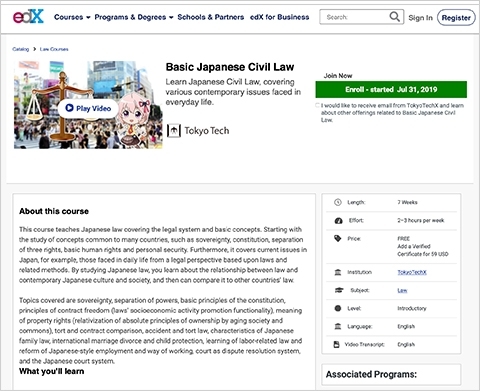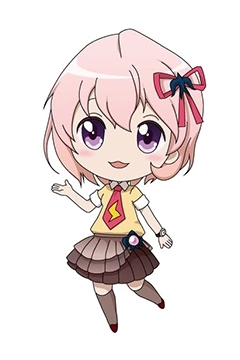 "This MOOC was developed based on the on-campus Law (Civil Law) A course, which is also held in English," Kaneko explains. "The ratio of international and Japanese students in the on-campus course is usually about 50-50 (with seven nationalities represented in the second quarter class in 2019), offering a great opportunity to discuss Japanese law in a multicultural environment. This MOOC was produced with the full support of Tokyo Tech's Online Education Development Office, and we hope that many people, both on and off campus, will utilize it to learn more about Japanese law."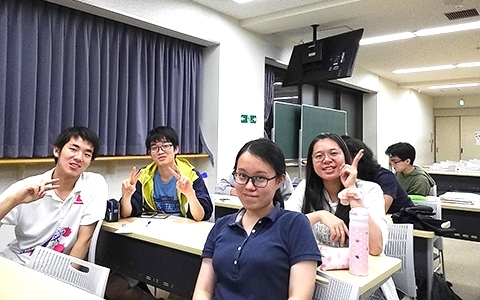 Massive Open Online Courses are open to anyone with internet access and free of charge. Since the launch of the first major MOOC platform in 2012, this format of teaching and learning has increased explosively. In 2018, some 11,000 MOOCs were being offered by over 900 universities and higher education institutions. At Tokyo Tech, the Online Education Development Office is in charge of MOOC creation. The Institute provides its MOOCs on the edX platform under the name TokyoTechX.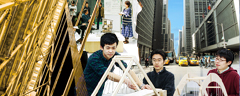 School of Environment and Society
—Creating Science and Technology for Sustainable Environment and Society—
Information on School of Environment and Society inaugurated in April 2016
School of Environment and Society

Schools, Departments, and Institute for Liberal Arts