Cultivate logical thinking and deep insight by attaining a grounding in and specialized knowledge of mathematics — the foundation of all human intellectual endeavors
Over several millennia, mathematics has formed the foundation of sciences related to nature and society. In the Department of Mathematics, we aim to develop individuals with a grounding in math's long history, a broad academic background, as well as strong mathematical abilities that enable them to succeed in various fields. The curriculum is comprised of carefully selected fundamental content from each area of mathematics, together with a finely tuned instructional system that incorporates exercise problems from which students can learn proactively. The curriculum structure allows students to acquire essential knowledge of modern mathematics and mathematical reasoning. Furthermore, it is possible to touch on high-level and specialized fields of mathematics by studying advanced technical texts in small seminars.
Message from the Department Chair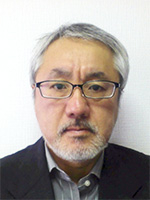 Contemporary mathematics is an area of science that has developed over several thousand years, building on deep insights of many generations of mathematicians.
It forms the basis of all natural sciences and much of the humanities, but at the same time it is a thriving research field of its own.
Mathematics is not magic, but highly advanced modern mathematics is like a mysterious Wonderland.
Undergraduate majors in the department of mathematics learn the foundations of modern mathematics.
Eventually, each fourth year student chooses one theme from Algebra, Geometry, and Analysis for the Bachelor's Independent Research Project. In the graduate school, the focus is on even more specialised material with an eye toward original research.
Those who advance to the PhD level receive the help necessary to join the ranks of independent researchers.
Eiji Yanagida