Tokyo Tech's Ai Nakada and team win ICDIC at Beihang University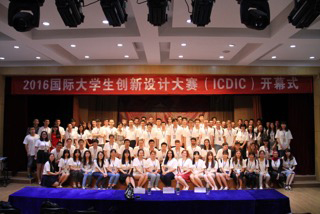 Social and Human Sciences graduate program student Ai Nakada of the Nakayama Lab won first prize in the 2016 International Collegiate Design and Innovation Competition (ICDIC) hosted at Beihang University (BUAA) in Beijing from July 21 to 26.
In the competition, groups consisting of university students need to come up with innovative solutions to given issues with a particular focus on aviation safety. They put together academic papers and make presentations in front of judges. Each group has three or four members of different nationalities, who study at different universities and often major in different fields. At least one member in each team is a Chinese student.
In addition to the competition, organizers of ICDIC offer participants tours of historical sites and scenic spots in Beijing, and coordinate other recreational activities.
BUAA was founded in 1952 with the merger of aeronautical departments from eight universities. It signed an academic cooperation agreement with Tokyo Tech's Graduate School of Science and Engineering in 2014.
Comments from Ai Nakada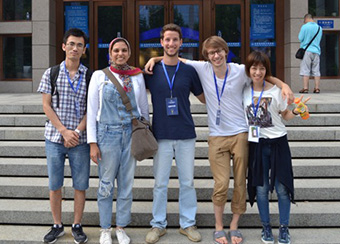 The given task at the competition was to propose a safe landing system for aircraft. It was very challenging and we had to write a paper on the topic in just two days. The solution we presented was an artificial intelligence-based extendable wing system.
This event was a great opportunity to learn and hold discussions with team members from other countries. Everyone had an open attitude, and a unique culture and character. I was blessed to be a part of this team, and value the experience of having met various people much more than winning the actual competition. I appreciate being given this opportunity.